I,
lennondollie and probably other people who have a Sean Bean website were approached by this UK Company called Buckingham Covers. They sell First Day Covers (collectible envelopes) and they are releasing a Sharpie one in september. Have a look :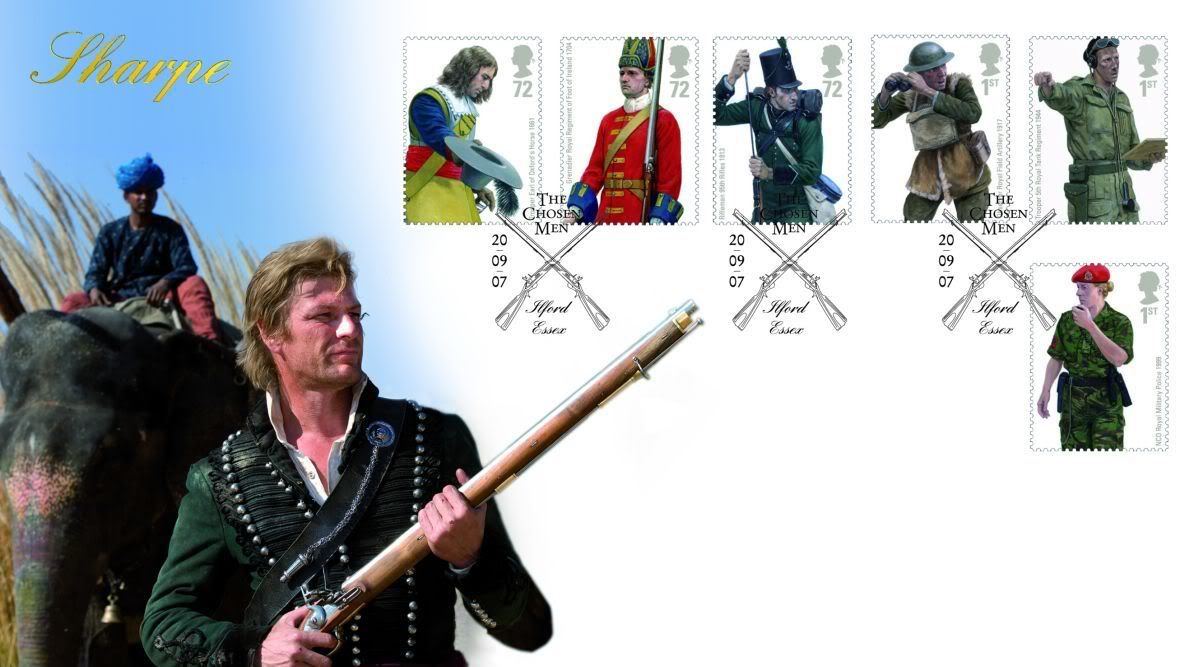 It seems fair to me to tell that we get a percentage of any sales going through our site, but I still thought you'd might like to see it.
So this post is NOT to ask you to buy it, it is to tell you about my percentage, as I don't want anyone to think I am trying to make money without telling you.
Said that : I think it's rather pretty, but expensive. I still ordered one myself.
Read more about it
here
To make this post legal :