The Book will be available for pre - order from the publisher's website, probably at the beginning of NEXT WEEK!!!!!!!!!!!!!!!!!

It is doubtful that the book will go onto Amazon as they will take a huge cut and this way, the book will be cheaper for the buyer as there will be no distribution costs, but the money for the NOS remains the same.

More details to follow!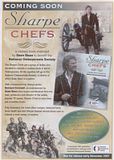 and some added inspiration.