Look what the mailman brought me two days ago !!

It was way too expensive for me, but I could not resist... and... it makes me very happy... and that's worth a LOT too !!

And I truly believe it is a real signature ! It came with a COA with a life time money back guarantee but... what's more important to me: IT LOOKS REALLY REAL !!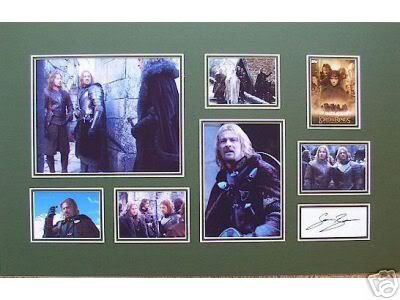 It's now proudly hanging on my wall... *sigh*