Went today and bought my ticket for the Sheffield "Flightplan" premiere (Oct.24th, at now-Cineworld-used-to-be-UGC), and was just wondering if there's any chance of our man being there? The ad leaflet was making a big deal out of it being a United Kingdom Premiere, starring "Sheffield's own Sean Bean", and when I booked 3/4 of the cinema is pre-reserved seating for press, etc, so I thought(hoped!!) there might be a chance?

xXxKuwtiexXx

Just to make this legal: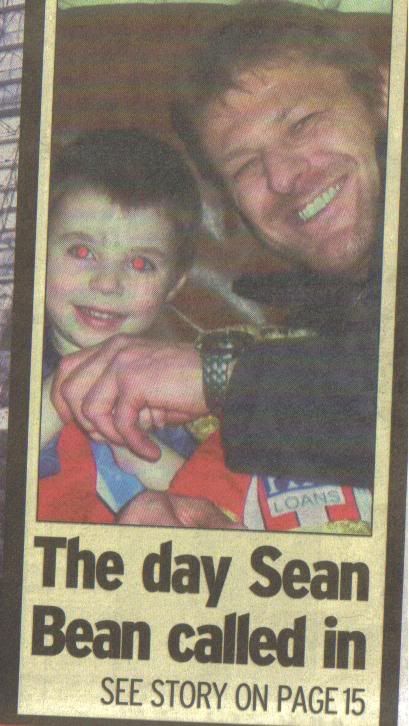 One of Sean's visits back home!