Apologies if notice of this has been posted previously and I missed it......

SHARPE'S CHALLENGE …BEHIND THE SCENES
ITV3's exclusive 60-minute documentary is a fascinating look behind the scenes of ITV's
latest big budget drama. Sharpe's Challenge …Behind The Scenes features in-depth
interviews and stunning location footage. During ITV's exclusive programme, Sean Bean
talks viewers through the history of the series, and reveals why he thinks audiences
respond so favourably to the character of Sharpe.

Only a handful of the cast and crew have been involved in all of the 15 Sharpe films.
ITV3's fascinating documentary illustrates the strong bond which has developed amongst
them as they once more take on the roles which are part of ITV1's successful drama.

Watch Sharpe's Challenge ...Behind the Scenes
ITV3 (UK) - April 24, 10.30 pm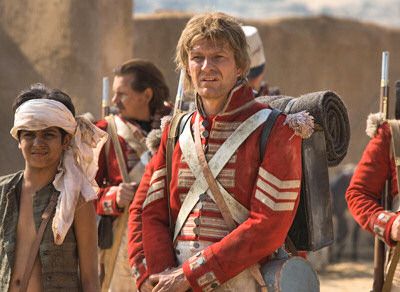 I am going to be in Italy when both of the new Sharpe episodes and the above are aired here, I am fed up about missing them and all the fun on with you guys as you see them.