but there is so much Sean Goodness in various mags over here right now I don't know whether I'm coming or going!!
Sorry about the quality but my scanner is broken and I had to lie him on my bed and take a photo........*goes off to think about that*........comes back 2 hours later to finish post!! ;)


You can read them if you save them ans zoom in.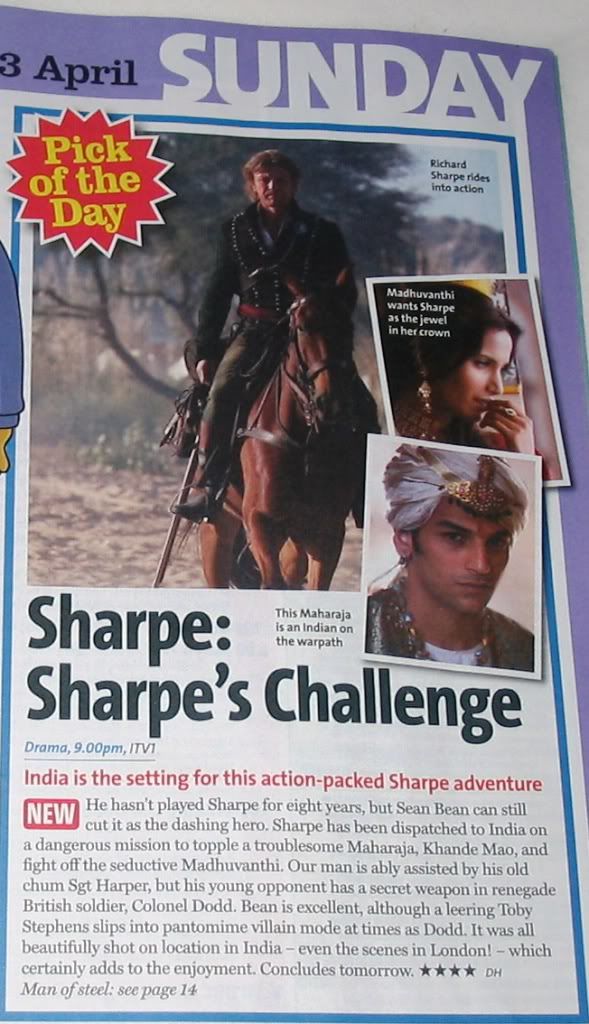 From the TV Times mag. 22/28 April