A few questions, a little ranting, and lots of pics inside. :-) Not dial up friendly!





Okay....questions first. I'll make this easy on me and just number them.

1.I'm gonna start reading the Sharpe series soon and I wanted to know if they have to be read in order or if it's like the movies where as long as I can keep up it doesn't matter? I really want to read the ones they actually used for the movies but eventually read them all. Make sense?

2.This may have been covered before but as I am too lazy to look back through the seemingly millions of past posts and I have not read that hard to get biography of Sean I have been wondering...why did he changed the spelling of his name? I like both spellings but have always wondered why Sean wouldn't be pronounced the same way Bean is. Did he changed it so it would match his last name? Or did he just like the spelling better? Or was it kind of marketing ploy? Or...okay...I'll stop trying to answer my question it took me an hour to remember to ask in the first place. Thanks!

The rest will come after the pics so as not to spoile anything for those who have not yet seen the Sharpe series or, in particular, Sharpe's Waterloo. Big spoilers for that one so I warn you now...if you haven't seen it, stop reading after the pics!! Big spoilers!! (Sounds like an add for a bad horror movie doesn't it?) I hope they work!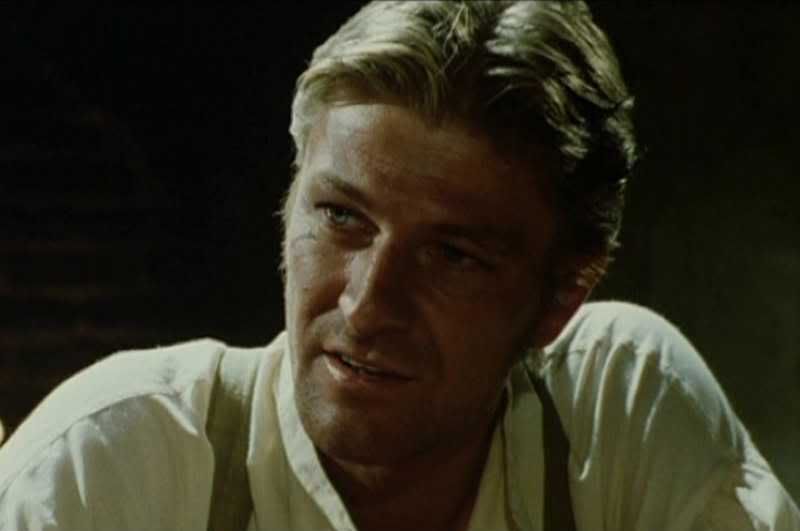 This one really shows how Sharpe feels about Harper. What it's like to see your best friend again when you thought you'd never see him again. Ya know?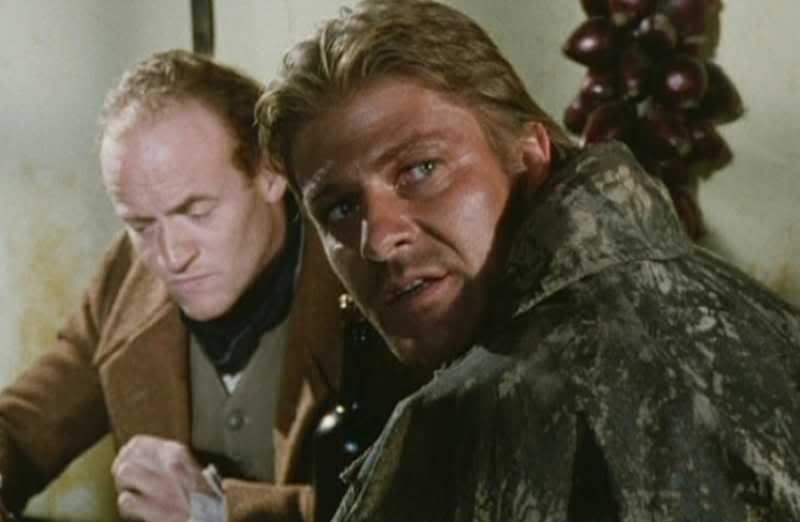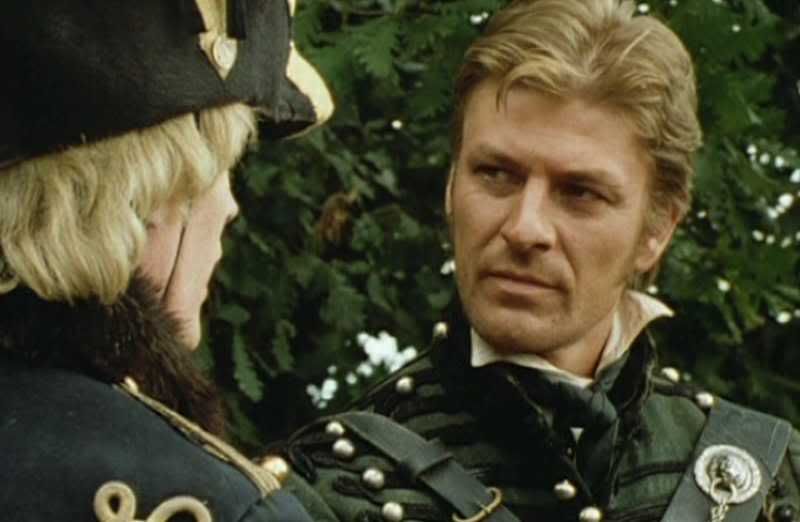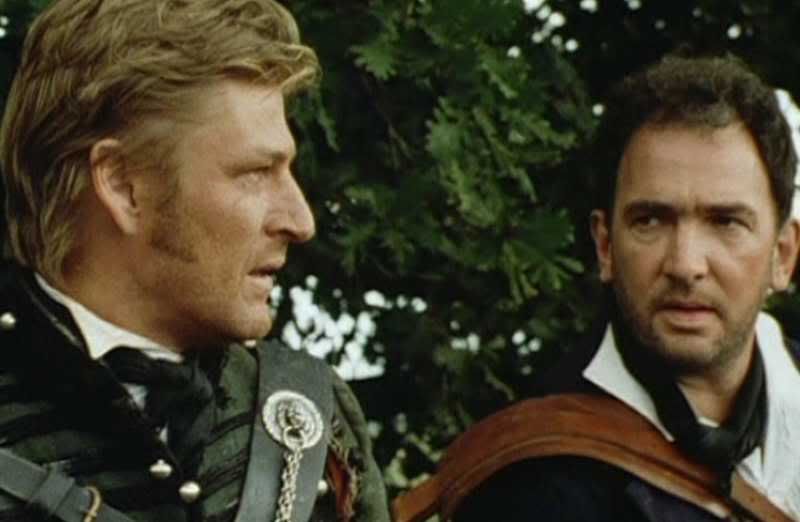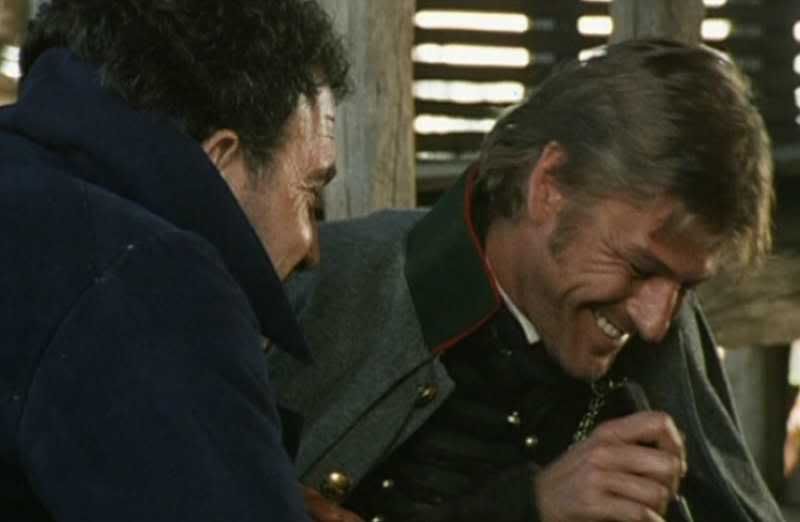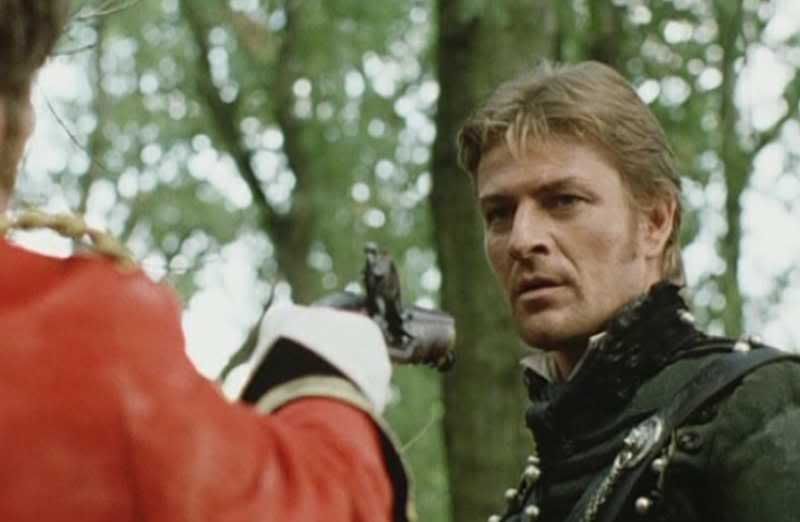 This one amused me. Whoever caps things for Bean-box.com timed it just right here. Looks like he's sticking out his tongue at Rossdale (or Rothdale?) Whatever his name is!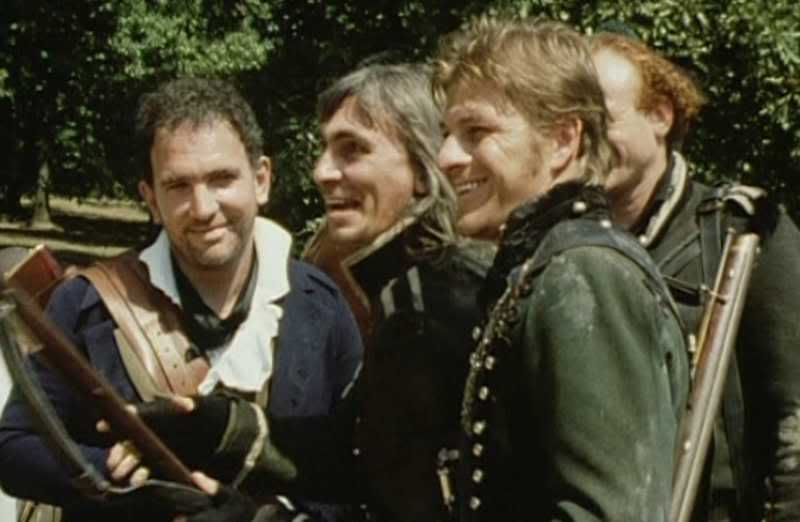 I just love his profile!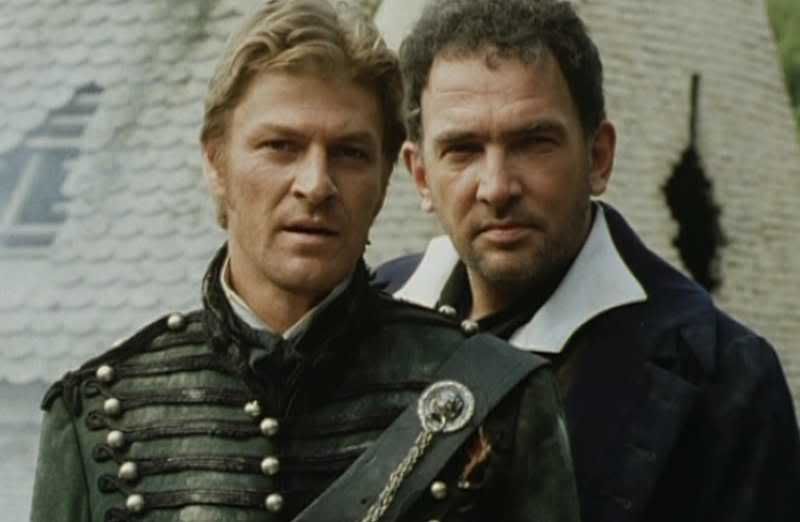 Sharpe on a horsey!!! I love horses AND Sharpe. The two together...guh!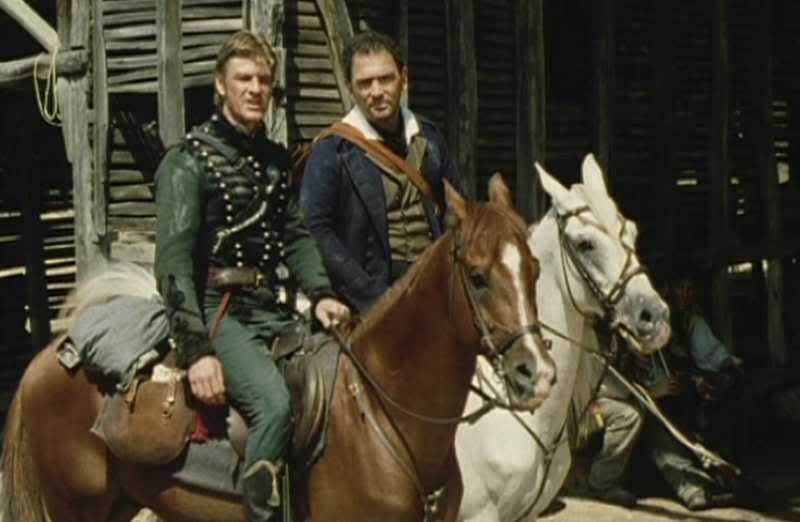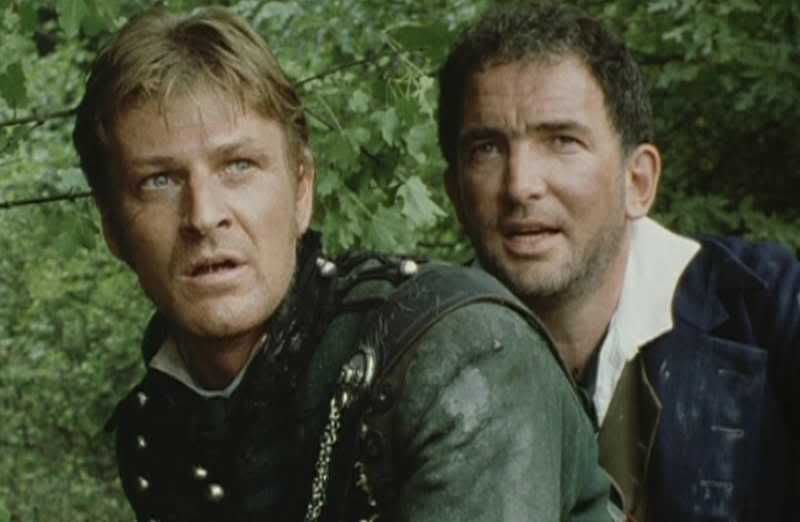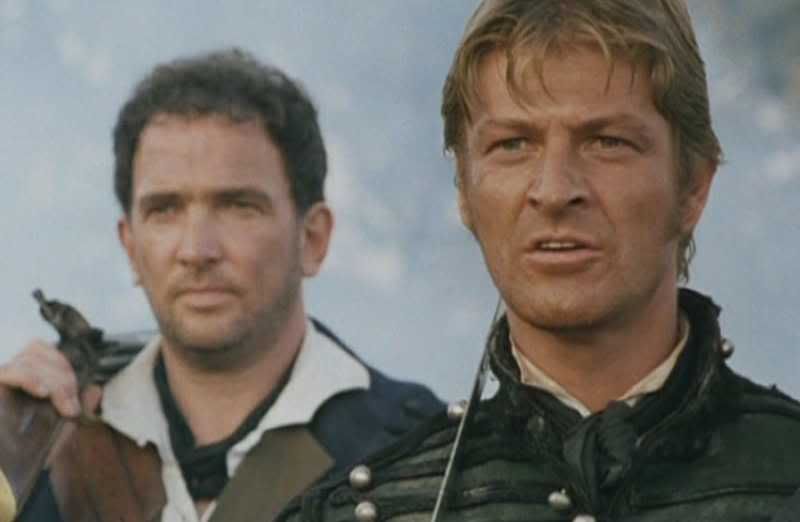 The "Oh my God" look.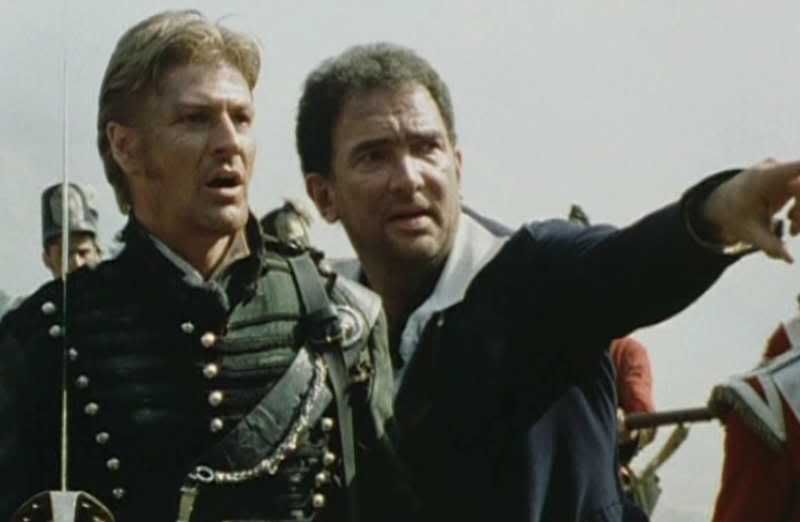 That beautiful smile!!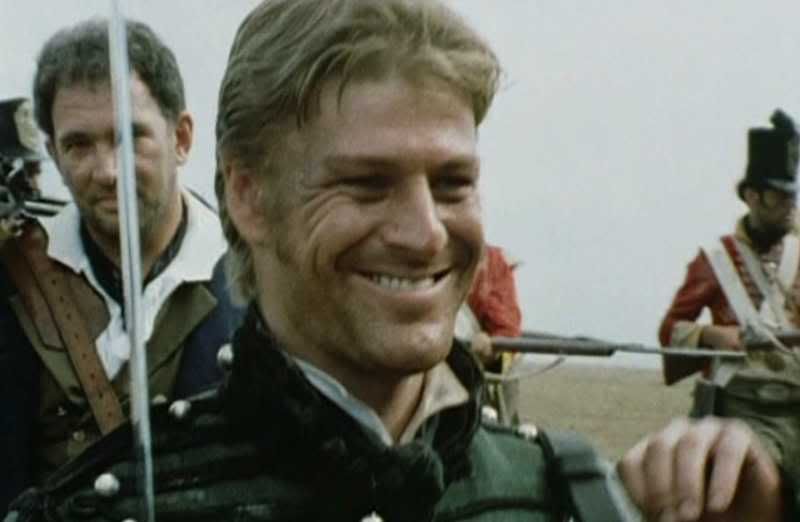 Back to the questions!

3.Where did Sharpe meet Jane before? In the one where he blurts out his marriage proposal (forgive me but I can't remember which one it is) Harper says something like "You've only met her once before" or something like that. When they're hiding in the trees. I couldn't remember seeing her before.

4.Did anyone else hate Jane as much as I did? Maybe it was because I knew kind of what would eventually come but I didn't like her from the start. And she ended up so evil! It's too bad he didn't know what we knew about her because I don't think he'd have liked having a wife so easily swayed to believe the worst about him. She had absolutly no faith in him at all and was so quick to believe he was bad!


Okay...question #4 was going to be a more seirous question but I forgot what it was...I'll prbably be back with it later. Now on to the ranting part. Not too bad....and NOTHING bad about Sean!

It seemed like they left a lot of loose ends. Does the book do that? I mean...he shot the prince dude and said it was a hanging offence. They even took the time to show that someone saw him do it. But nothing more was said cuz it just ended with the battle. I'm certain we're to assume nothing was ever said about it or Sharpe's Challenge would not be taking place but it just seemed like a really big point to just leave to the imagination. And why did they mention that Jane (growl) was pregnant when they would kill off her boyfriend and speak no more of her? Are we supposed to feel sorry for her?? That'll be a cold day in hell before I'll feel sorry for her. One of the big things for me were the death of Hagman and Harris. Where the sorrow Sharpe felt had me near tears (I don't cry easily so those of you that were bawling...it's roughly the same for me) I loved the characters and am mad they had to be killed off. What was the point? They could have hung around for a while right? Big kudos to Sean though! My already high holding of him went so much higher after seeing this series. One of the things I judge actors on is how well they do sadness and he just skyrocked to the top of my list! Okay...rant over. The pics made it not so bad right? Anyway...I'm done now...I'll go to sleep.

~Casper.

PS all pics came from bean-box.com