From The Compleat

Source: Rotherham College of Arts & Technology

The Association of Colleges recently awarded Sean Bean with a Gold Award
to celebrate his success through further education. The awards were held on
June 14th 2006, at the House of Commons in London. His daughter Lorna Bean
attended the event on behalf of Sean, who unfortunately couldn't attend due to
filming commitments.
Sean first came to Rotherham College of Arts and Technology in 1978. He
initially studied Welding, but with the support of his tutors, peers and the
College, Sean was able to take a radical step at that time and transfer
onto a performance and Theatre course so that he could study for his
dream career.

Equipped with education and experience from the course, Sean is an
example of the benefits of further education and the college is proud to
have played a role in his achievements.

"When I started at Rotherham College of Arts and Technology I was set on
studying welding so I could enter the family business. When I discovered that
I had an interest and talent in acting, the College gave me the opportunity
to change direction, and supported me fully throughout my course.

"I am proud to have won a Gold Award and I am grateful to the College, for
all of their encouragement and for nominating me for this award."

Sean is not only a household name in Britain owing to TV roles such as
Sharpe and Lady Chatterley's Lover, but has broken into Hollywood, landing
roles in Lord of the Rings and Bond film Golden Eye.

The college was pleased to be given the opportunity to present Sean with the
award and we hope that his success only continues.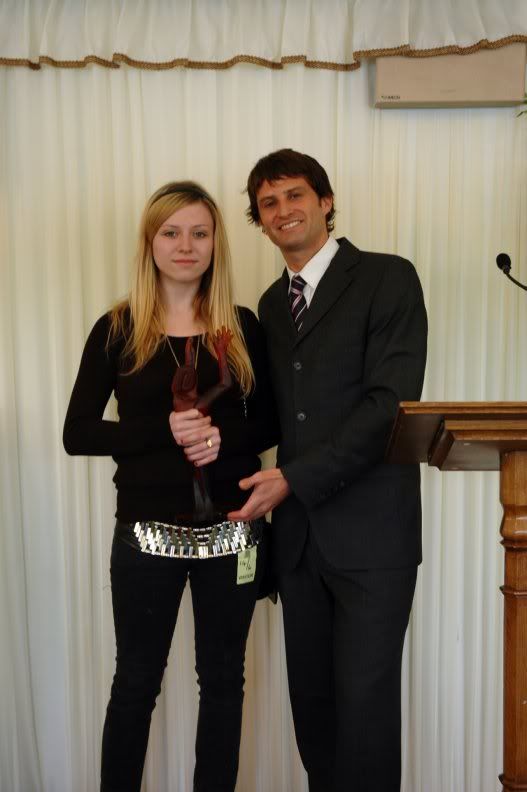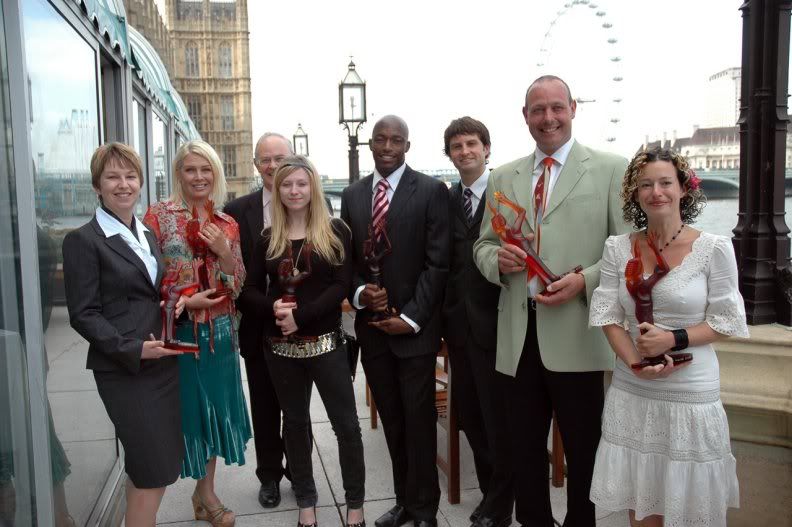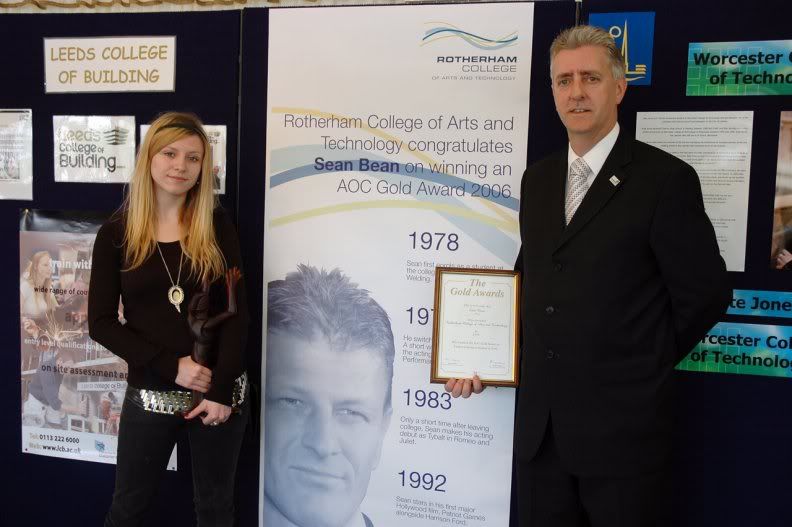 Just in case - to make it legal.